If you are a pro gamer, the chances are that you have a plethora of videos from games such as Call of Duty: Advanced Warfare or Grand Theft Auto V, and you wish to edit them.
Video editing software for gamers can help you splice parts of different videos, eliminate load screens, and include music or voice-overs to make them more engaging.
When choosing a gaming video editing software, your choices might seem limitless as there is a paradise of options for a game video editor.
As each video editing software's capabilities vary, it is best to conduct your research on which one you should pick that complies with your requirements.
Best Gaming Video Editors
Here are 10 best gaming video editors that offer a dozen features to help you render amazing clips, all at affordable prices or free of charge –
1. Movavi Video Editor Plus
Movavi Video Editor Plus offers dynamic features to bring together your innovative ideas and share them. Still, it is free from the complexity and steep learning curve needed by a professional-level editor.
Movavi integrates all the necessary editing tools of various other software online and offers many unique features such as ready-made intros, keyframe animation, and special effects of several types.
Movavi Video Editor Plus has a user-friendly interface with intuitive controls to help you create a polished video in merely 20 minutes.
2. Windows Movie Maker
Windows Live Movie Maker offers almost all of the standard features of various other gaming video editing software with some unique features.
You can render movies or edit your gaming clips by collaborating with music, images, and video altogether. The software lets you compress, generate thumbnails, as-well-as cut, and edit your game movie.
Users consider it reasonably simple to navigate through, even for absolute beginner video makers. With WMM, you must have a separate program to convert your projects to save them.
3. Lightworks Pro Video Editor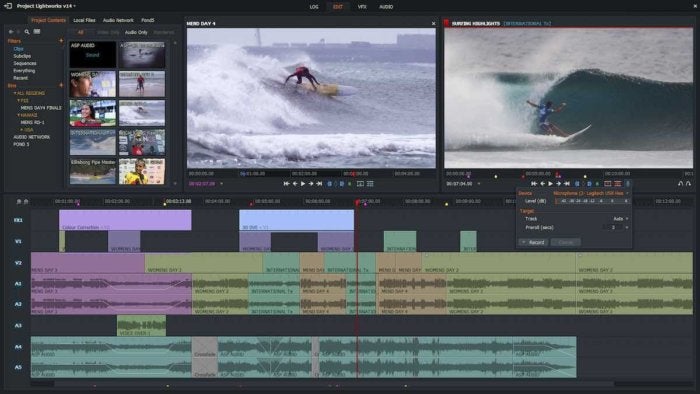 Users consider Lightworks as a professional level editor. Professional-level video-editing software consumes time to learn to use it well. This implies that you have to open layers of tabs to find and execute various editing steps.
The Lightworks software is compatible with Windows, Linux, or OSX. Professionals have thoroughly evaluated the software, which is one of the reasons its algorithm is so sophisticated.
Lightworks offers all WMM features and many more and is an excellent platform for players who create and edit videos as a hobby.
For gamers who require professional-level photo editing potencies and can make the most out of its features, the price they demand is undoubtedly worth it.
4. AVS Video Editor
The AVS video editor is a gaming video editor that provides most or all of what the other game editors have, but with the added potential to edit and create videos using a broad spectrum of visual as-well-as sound effects.
The video quality and a reasonably simplified interface have helped this platform gain momentum in the market. Some notable features include masking, blending modes, and subpixel accuracy.
The audio and video conversion features offered by this platform can handle the trouble of converting files into different formats and burn DVDs.
If you wish to choose a YouTube intro maker, consider VideoCreek, an online video editing and creation platform that charges no fees. Check this site out.
5. Blender
This gaming video editing software has a unique appeal for gamers due to its blending effects for animation, simulation, and modeling out of the many.
Blender possesses all the features of other video photo editors and offers some special ones. You can perform live previews, speed control, histogram displays, and blending video, audio, images, and other special effects.
The software facilitates you to carry out fundamental activities such as video cutting and splicing, as-well-as some more complex and intricate tasks that include video masking.
6. EaseUS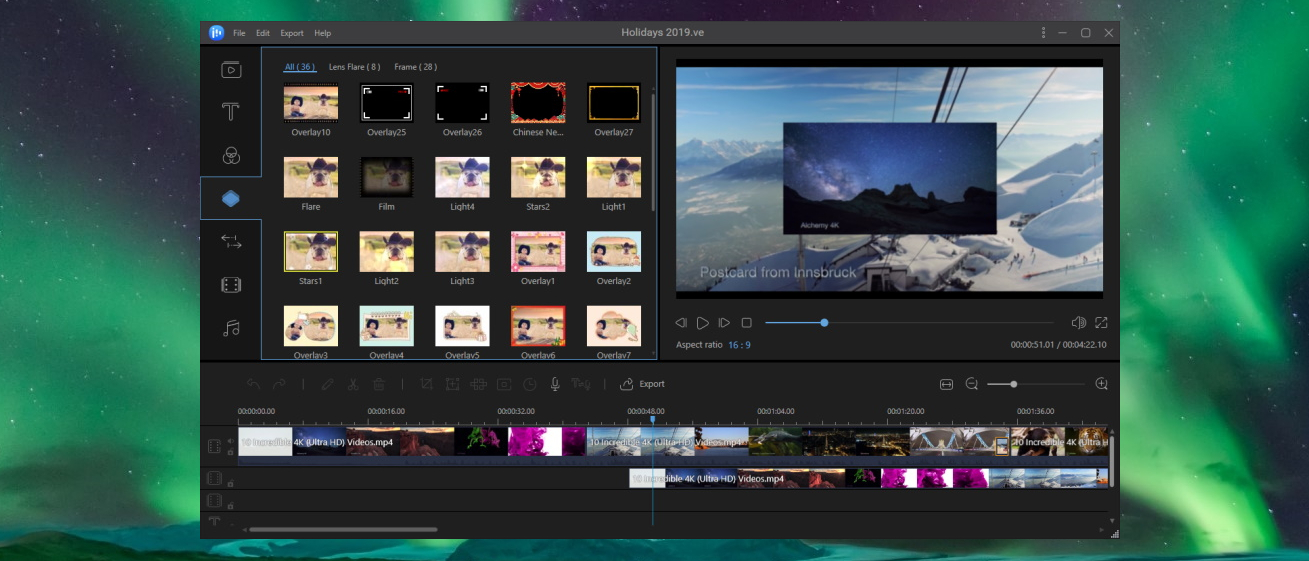 Most video editing software found in the market focuses upon a specific area; however, that is not the scenario with EaseUS Video Editor.
With its extensive set of tools, you can create your gaming videos highly engaging, professional, and comprehensively better with little hassle.
The software provides a bulk of features to help you upgrade your gaming videos.
With EaseUS,
You can import your gaming videos in any format.
Add friendly titles to your clips.
Include a voice-narration or commentary to your gaming clips.
Fix color issues.
Eliminate the audio if you dislike it.
Save your gaming video in various formats.
7. Adobe Premiere Pro
If you wish that your epic gaming moments seem even more jaw-dropping and appealing to your audience, Adobe Premiere Pro is the preferred option for you.
You can compile the best cutscenes together using this timeline-based video editor, include an epic soundtrack that suits well with the video, add in some unique effects, and many more.
Adobe Premiere Pro offers a familiar timeline-based UI, works terrific with video editing tools such as Adobe Spark or Adobe After Effects, lets you import images from Adobe Photoshop or Adobe Illustrator.
VideoCreek is a fantastic platform if you are looking for an outro maker for your gaming videos. Look at here now to know more.
8. Filmora Video Editor
It is an intuitive video editing software that is incredibly useful for gamers. It offers traditional as-well-as cutting-edge editing tools.
The software is famous for its powerful video editing capabilities that enable users to customize game videos seamlessly. The program allows users to render video clips using special filters, effects, and designs.
It also spotlights standard templates, stunning sound effects, transitions, and many more. This editor also works with copious file formats and offers assurance to create premium gaming video content.
Visit Youtube to learn how to create a video by following some easy steps, as mentioned in the video.
9. Shotcut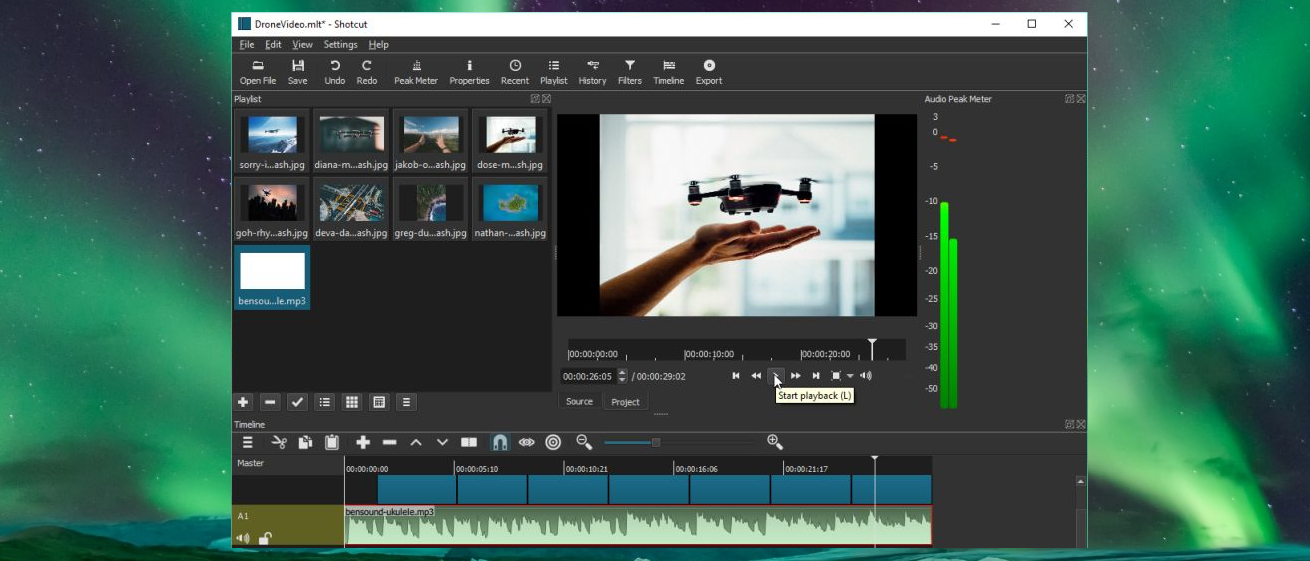 Shotcut offers a plethora of features as provided by any other excellent app. It exhibits an elegant and customizable interface perfect for first-timers as-well-as professionals.
From dynamic video filters such as color grading and diffusion to the track compositing modes that include HSL Hue, Overlay, difference, and any more, the software offers a lot.
Users can conveniently export their game videos in 4K. Users can also leverage various audio filters such as Downmix, Delay, Pan, and others for an enhanced effect.
10. iMovie
iMovie is the fastest editor for Apple users, making every editing task highly innovative and brimming with adventure. You can conveniently enhance productivity using efficient editing tools, special effects, transitions, and filters.
You get 4K video support, inexpensive solutions, dynamic media organization, and many more. It works immaculately and delivers professional quality results with minimum execution time.
Final Words
If you are a beginner in the gaming world and find it hard to choose the right gaming video editor for your gameplays, refer to this list of some software to help you out.
You will discover some new software that you might have never heard of before. Pick an editor that complies with your needs.