Tom Clancy's Patriot Games: Going Back to The 80s With Jack Ryan
Who exactly is Tom Clancy?
If you're even a bit into books, movies, tv shows, or games, there's a very high chance that you might have heard the name Tom Clancy, maybe in the passing. He's just such a huge name in the industry. Especially so with his signature character Jack Ryan, introduced in Patriot Games, who is the main focus of many films as well as TV shows. He has made his mark in the industry with his series of stories full of action, drama, mystery, and thrill. The writer has also been credited with a number of hit video games. This guy basically has his foot in every industry for entertainment that there could be.
Most of us are familiar with the popular Netflix series Jack Ryan, which has been the talk of the town for quite some time now. Others may also have watched the movie Jack Ryan: Shadow Recruit, which is a 2010s era movie that made a load of money at the box office, and rightly so.
If you're interested in Jack Ryan read our Season 3 Release Expectations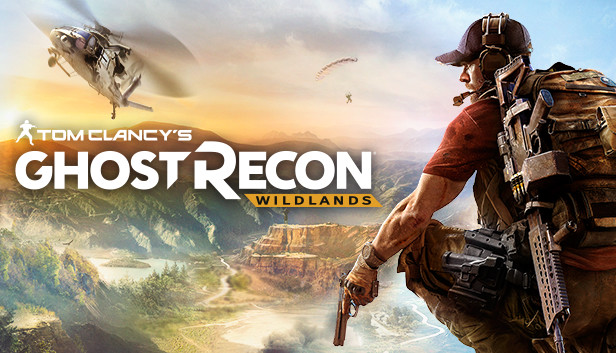 Gamers, on the other hand, might be aware of Ghost Recon. The popular video game series has seen a number of installments in the franchise now. Its latest releases being Breakpoint and Wildlands, Ghost Recon has made quite a name for Tom Clancy. With video game sales going through the roof and the extensive advertising by the company, Ghost Recon is a winner. Another popular video game franchise is Tom Clancy's Splinter Cell. Splinter Cell is also a testament to all the stealth video games out there. It received generally favorable reviews from critics and the audience. Splinter Cell: Blacklist has been one game that has been on everyone's bucket list, so we highly recommend checking that out.
Check out: Ghost Recon Breakpoint: Free Access 
Tom Clancy: Talking About The Original Material
While all this might be famous, and for good reason, there's a place where it all came from. That place is Tom Clancy's books. Tom Clancy wrote down all this material that we are now used to seeing on Netflix or Prime. Or for our gamers, playing on Steam. He wrote all this back in the 80s when Web Series and such video games were unheard of. While he was an insurance agent by trade, he also had an interest in writing fiction involving the military. He wrote his first novel The Hunt For Red October in 1984, which he sold for 5000 US Dollars at the time. That's a good amount of money if you ask me. Later on, in 1987, he went on to publish another novel, one that would make history. And today this is exactly the novel we're going to focus on and talk about.
The novel in question, which he wrote and published in 1987, was Patriot Games. It was the novel that introduced us to Jack Ryan, now a famous character all over the world, in movies and TV shows alike. Jack Ryan later went on to become the main protagonist in most of Tom Clancy's novels. In fact, Jack Ryan merchandise is a thing, and that speaks volumes about the popularity of the character. The novel Patriot Games was an indirect sequel to his previous novel, "Without Remorse".
Also Read: "Who Killed Sara" Season 2 : What We Know So Far
Patriot Games: The Novel
Tom Clancy, the author of Patriot Games, published his bestselling novel in July 1987. The novel was an instant hit. among teenagers and adults alike. Clancy's ambitious visualization of the action and royalness that the novel portrayed was a strong winning point for the novel.
It is fall. Years before the defection of a Soviet submarine will send him hurtling into confrontation with the Soviets, historian, ex-Marine and CIA analyst Jack Ryan is vacationing in London with his wife and young daughter, when a terrorist attack takes place before his eyes. Instinctively, he dives forward to break it up, and is shot. It is not until he wakes up in the hospital that he learns whose lives he has saved — the Prince and Princess of Wales and their new young son — and which enemies he has made — the Ulster Liberation Army, an ultra-left-wing splinter of the IRA.
By his impulsive act, he has gained both the gratitude of a nation and then enmity of hits most dangerous men — men who do not sit on their hate. And in the weeks and months to come, it is Jack Ryan, and his family, who will become the targets of that hate.
The synopsis for the novel is enough to make any avid reader sit on the edge of their seat waiting for the next thing to happen. And rightly so, the novel itself is a series of twists and turns that keep the reader on edge, and the suspense is surreal.
Our Thoughts and Audience Reaction
Going back to the original roots, it is easy to see how much of a difference technology has made in our lives. The focus on action and thrill, and void of technology. It all goes to show the lengths authors of the time had to go to just in order to make a good story. One that would keep the reader engaged while not having a lot of tech to play with. Nevertheless, Patriot Games does not disappoint. With its authentic and realistic portrayal of the way the agencies function, as well as realistic action, it's a winner. In true American style, the novel portrays a narrative that we are all well too familiar with. That is, the international war on terrorism.
Audience Reaction to Patriot Games
Reader reviews of the book are generally favorable, with the book gaining more popularity and appealing more to the younger audience as well as those into this kind of thing, rather than more mature audiences who expect a more slow-paced and authentic to reality sort of drama. And that makes sense, as the target demographic for most of Tom Clancy's work is the young audience itself, with its extensive use of violence and fast-paced scenes.
A few criticisms of the book that come up again and again from the readers is that it is highly repetitive in its nature. Others have criticized Jack Ryan's lack of character development, calling him a Mary Sue. Also, many people have openly criticized how conveniently everything works out. The fact that Jack Ryan is well off, well-loved, and has everything going for him is just too convenient for the author. It is more like a plot armor.
Nevertheless, the book is popular within the younger audience, due to its inclination towards action and thrill and not so much towards attention to detail.
You might be interested in: Capcom Absolutely Smashing It With Resident Evil Village
Patriot Games: Our Verdict
At Trending News Buzz, we believe in providing a real opinion. We won't go on and say that Patriot Games is a huge winner or that it is the perfect novel that everyone must read. Nor will we try to sway the audience one way just to win their favor.
So all I'm going to say is this: If you're a fan of Tom Clancy and have watched or played any of the games or TV shows associated with him, Patriot Games is a book you should definitely read. It's a must read book for fans of Tom Clancy. If you're even interested in the genre and belong to the younger section of society, the book is a good fit for you. However, things change if you're someone belonging to the older generations. Or just someone interested in something more sober and realistic in its nature. If that is the case, we would tell you to give this one a pass.
If you are interested in reading this novel, it is available via many e-commerce platforms. We would recommend buying from Amazon. The money goes straight to the original publisher. The link for the book is here. You can read the book on Kindle, or you can grab a paperback or hardcover. You may even listen to it on Audible.
Alternatively, you might want to watch the movie with the same name, starring Harrison Ford. You may watch it here on Youtube.
So what are your thoughts on Patriot Games? Have you read the novel? Or have you watched the movie? What did you think about it? Do you agree with our verdict? Did this article help you? Let us know in the comments section down below.
You may also like: 10 Cancelled Games That Were In Developement