People are familiar with the feature that allows them to track any deliveries of the product they ordered. But no one may not think about the same thing for a supercar. After all, Porsche made a movement in this area now. Porsche started a new service that allows the customer to watch everything about the creation of their car.
Porsche Track Your Dreams is a special service that will be available for its 911 sports car customers. The customer can track the journey of their car from production in Germany to the delivery point. People get excited and anticipate even for the product they ordered from an eCommerce site.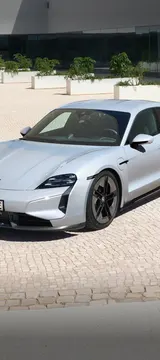 So, there is no need for doubt about the excitement that it gives to the customers. Besides, they can relax for some time from the dream about their beloved car.
Also, Read  Amazon: Company To Hire Another 75,000 Workers In Response To Coronavirus
Porsche Is Providing A More Personal Experience For Its Customers
A unique code will be delivered to the customer just after their order is confirmed. Using that link, they can track their car through 14 milestone events. The events include different steps from order creation to dealership arrival of the car. More information about each milestone will be available throughout each mile and days.
The Porsche web portal gives a new kind of experience in digital customer experience. After all, when the car is delivered, this will handle the aspects including service schedule, finance, and more. Although, the service initially available only for 911 sports car customers. All-electric models can expect to get this feature in the future.
Also, Read  No Time To Die: How Billie Eilish's New Theme Of The Same Name Fits Into The Film And What You Can Make Of It
Also, Read Clips: A New Feature From Apple Allow Using Third-Party Apps Without Installing