Pompo: The Cinéphile Feature Film Official Teaser Trailer
Finally, the makers of Pompo: The Cinéphile anime have released the date of the upcoming anime feature film along with its 30-second teaser trailer.
Based on Shogo Sugitani, aka Ningen Plamo's Pompo: The Cinéphile web manga, Pompo: The Cinéphile anime film was originally scheduled to release sometime in 2020.
However, because of the ongoing CoVID-19 pandemic, the scheduled release is postponed to March 19 of 2021.
The 30-second short teaser trailer features five main cast members, including the main protagonist Gene Fini. With the role of Gene Fini, 21-years-old actor Hiroya Shimziu will make his voice acting debut.
I hope with this upcoming feature anime film, he'll live up to the expectations of its already established manga fans.
Now, let's check out the rest of the cast introduced in the official teaser trailer:
Pompo: The Cinéphile Official Teaser Trailer
So, how's it? Did you like it? Do let me know your genuine thoughts via the comments section given at the end of this post.
Pompo: The Cinéphile Main Voice Cast
Konomi Kohara as Joelle Davidovich Pomponette / Pompo-san.
Hiroya Shimizu as Gene Fini
Ai Kakuma as Mystia
Rinka Ohtani as Nathalie Woodward
Akio Ohtsuka as Martin Braddock
Pompo: The Cinéphile Key Art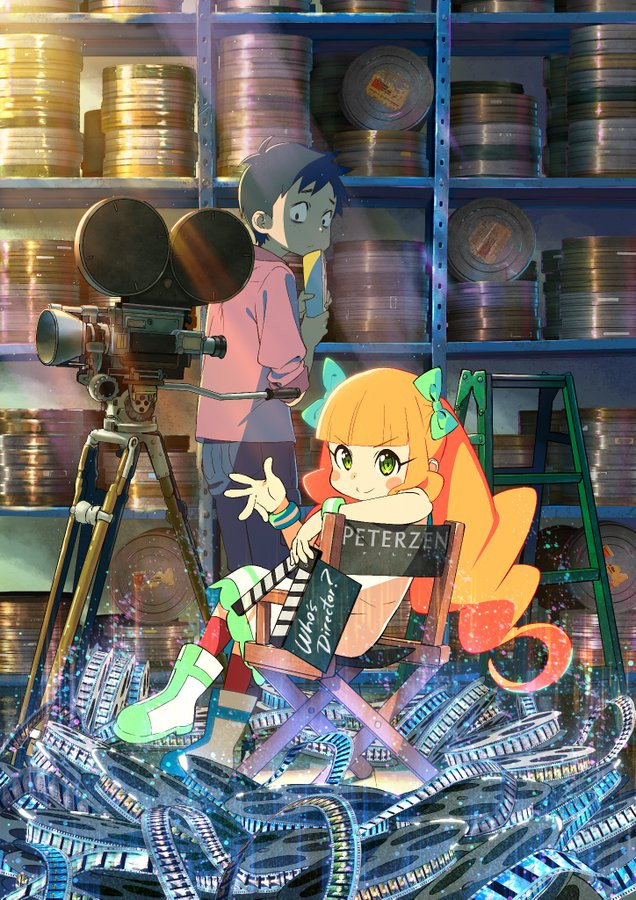 Pompo: The Cinéphile Production
The director of anime series God Eater will direct this upcoming anime film adaption. Further, it's characters are designed by the designer of popular anime Sword Art Online.
As for the production, Pompo: The Cinéphile is produced by a Tokyo based anime production studio CLAP.
Pompo: The Cinéphile Storyline
Pompo: The Cinéphile follows the life of a movie producer Joelle Davidovich Pomponette or also known as Pompo-san. She lives in the movie capital, "Nyallywood."
Being a capable producer, he knows every cast and staff member's ability, but instead of using them to their potential, she makes only B-class action or erotic films.
Then, suddenly one day, pompo's assistant finds a movie script written by him. She likes the script and requests pompo to make a film on it.
Pompo agrees with Gene & orders her to direct the film.
What do you think, Will she be able to produce a masterpiece film on this masterpiece script? Let me know your thoughts on this via the comments section given below.
Conclusion
It would be interesting to see how Gene will direct this film. Will she make it a blockbuster film or ruin it for everyone?
Well, to find the answer to this question, you need to wait on March 19th of 2021 as the movie will release on his date.