A black man was told to step outside his vehicle by two police officers from the Minnesota Police Department. Furthermore, they took him in custody but later died after one of the officers put a lot of pressure on his neck using his knee. Read ahead to know more.
What Happened To George Floyd?
Officers got a report of the use of counterfeit money. Furthermore, they approached Mr. Floyd in his car. According to the police, he was told to step away from his car. But Floyd showed physical resentment to the officers.
According to the BBC, officers got him handcuffed. But Floyd was having a medical distress. However, the video taken by onlookers shows a different picture. One of the officers was using his knee to pin Floyd to the ground by the neck.
Furthermore, he complained that he cannot breathe. Also, he said to not kill him. The bystanders asked the officers to let him go. Later the ambulance arrived at the scene. He was taken to the hospital where he was declared dead.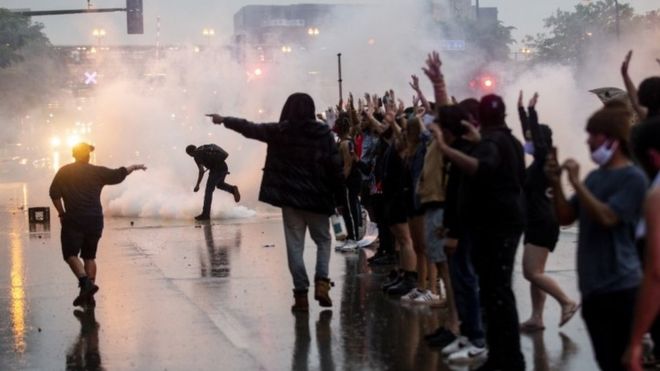 The Official Response To Minnesota Violence
The FBI is investigating the incident. Moreover, it will press federal charges and present its findings to Minnesota's state attorney. Furthermore, Minnesota's Senator said justice will be served for Floyd and his family.
The Minnesota police department said that the officers are trained to hold suspects by their necks without blocking their airway. Moreover, they call it the Knee force policy. It is a non-deadly force option.
Also Read: Porsche Allows You To Watch How Your Car Is Made
Reason Behind Linick's Dismissal
Protest On The Streets
People in masses stormed the streets in Minnesota to protest against the killing of Floyd. Everybody wants justice for him. Moreover, they want to take a stand for the black American community. The police officers who were at the scene are fired until further notice.