The legendary actor Matthew McConaughey and wife says the story of the night in which they met for the first time. Besides, his wife Camila Alves says that she didn't get any idea that it was him that night. Mathew found his love of life in 2006 when went out with his friend Lance Armstrong. After all, we can say it was love at first sight. He immediately asked "Who is that? What is that?" when he spotted her at the club in Hollywood.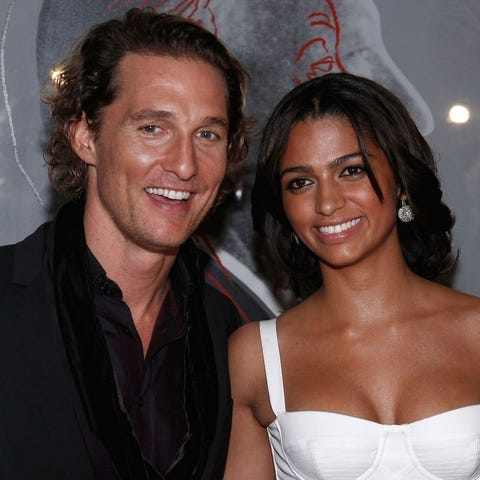 According to the Oscar-nominated actor, he was not at all looking for a love that night. Moreover, he approached her and invited for a drink to his table along with her friend. Camila says that he was unrecognizable from his look on that day. He had a Rasta hat alongside his long beard at that time. At last, both of them went out for their first date three days after they met at the club.
Now after many years here they are a happy family including three of their children. he proposed to Camila in 2011 and got officially married in June 2012. They had both their son and daughter at their wedding and a few months later, they welcomed another member to the family. It was his son Livingston.