Mare of Easttown: All We Know About The Kate Winslet Mystery So Far
Mare of Easttown is the name given to Brad Ingelsby's newest mystery crime drama. We all like crime and drama right? If so, you're gonna love this one! Starring Kate Winslet as the "Mare", the show has failed to disappoint us so far. In fact, it gets brownie points for its excellent direction and production, thanks to HBO. The show premiered on HBO on April 18th, 2021, and has released 4 episodes so far. Each episode is shrouded in its own mystery and twists and turns. The series is supposedly going to have 7 total episodes, out of which 4 have already been released. This also means that more than half of the first season is already over. This is also a really sad thing because it means that it will soon be over. The series is supposed to be a limited one. The next episode in the crime mystery series is set to premiere on May 17th, 2021 on HBO.
You may like: Are you excited About the New Tamil movie release of Vijay: MASTER?
Mare of Easttown: About The Show
Mare Sheehan (Yes that's 'mare' as in a horse, or short for Marianne here, not 'mayor') is a small town detective from Pennsylvania who investigates murders, disappearances, and a slew of other crimes as everything around her starts to fall apart. The series begins as we see Mare battling her own inner battles. She struggles to deal with her son's suicide and her recent separation from her husband. It doesn't help that she is still haunted by the disappearance of Katie Bailey. Or the fact that her ex-husband Frank is now with someone else, happily.
In spite of all these circumstances, Mare still somehow holds it all together in the small town of Easttown, where everyone knows everyone else. Part of the charm is the fact that the people of the community are knitted together so closely, you never know who might be the killer. Still, though, one surprising thing is that everyone trusts Mare. Even though she might not be the best person to trust.
You may want to check out: Things You Should Know About Movierulz.vpn
Mare of Easttown: What's The Show Like
The show tends to carry a very dark vibe, thanks to the excellent art direction by Craig Zobel. Although I would like to state that the show is not all dark. It does carry itself through all the darkness by small limericks of humor here and there and it can be almost funny. And that doesn't take away from the vibe of the show at all in my opinion. In fact, it gives a sort of realism and depth to it. As life goes on regardless of what happens around us, whether dark and sad or light and happy. You can have humor in darkness and darkness in happiness.
Another really strong point for the series is the acting by Hollywood star Kate Winslet, who has been absolutely slaying it with her role as the detective Mare Sheehan. Kate Winslet seems to have been the wise choice for this role as she explores the dark and mysterious world of "Mare of Easttown", plunging deeper and deeper into the dark mystery while maintaining her character and doing it justice while she is at it. Kate Winslet is doing a perfect job of her role in the series and we cannot complain whatsoever.
Critics have also praised the show for the excellent direction and thoughtfulness that has been put into the show. While it may seem like another surface-level crime drama at the surface, Mare of Easttown has a lot going in its favor, and rightly so. The level of care and detail in the show is impeccable. It is in a league of its own.
Are you interested in Anime? You may want to check out: Bleach Season 17 All Anime lovers Should Know About The Release Date
SPOILERS AHEAD! READ AT YOUR OWN RISK!
Murder Mystery: Who Killed Erin?
That is all the viewers can talk about right now. Who actually killed Erin? It is a hot topic of debate among all the fans of the mystery crime series and all the critics online. And why not, given how interesting of a topic it is. Because no one can be trusted and no one can be convicted with confidence either. So we don't know who it will be.
But it's still not unusual to find lists and theories online theorizing who killed Erin. With substantial depth to their reasoning and answers, some of these theories might even convince you. But a few names that keep coming up, again and again, are Frank Sheehan, Father Dan Hastings, Richard Ryan, and Deacon Mark Burton. These all have been the talk of the internet for quite some time now, with people theorizing which one of them might the killer be, often with good reason and evidence to back their theory up.
So Who Actually Did It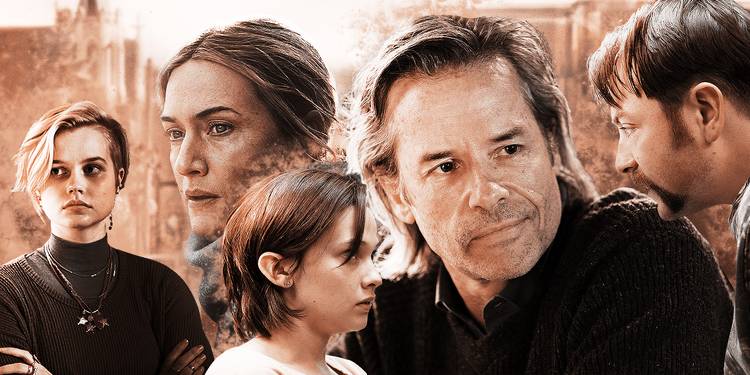 But who has actually done it? Well honestly, we don't know. We're as much in the dark as you are. But something is surely not right at the church and at the Ross house, that much we do know. The show keeps bringing up the church again and again, but maybe it's just trying to distract us from what's actually going on, and maybe that is the direction we should not be looking in.
And the fact that Erin used the same sex-solicitation website as the two girls is really suspicious. And so the plot thickens. Could the sex website actually be the cause for Erin's death? Or is it again yet another distraction for the show to throw at us? To find out, you know what you have to do.
The next episode in the series drops on the 17th of May, 2021. So clear out your schedule, and stay tuned in to HBO, as we find out who actually killed Erin, and who is behind all the disappearances and murders. If you don't have HBO and prefer to stream on an online platform, you may catch the series on Disney+ Hotstar. Please note you need the premium subscription to watch Mare of Easttown.
Stay tuned in to Trending News Buzz for more updates on the show, and let us know if you have any questions. Did you like the show? Is it your type? How did you like Kate Winslet's portrayal of Mayor? And who might the killer be? Let us know your thoughts in the comment section down below.