Manifest Season 3: Cast, Release Date, Spoilers
Described as a cross between Lost and The Leftovers, NBC's Manifest continued to draw in die-hard fans each week during its second outing.
Its 13-episode season two run averaged 7.7 million viewers when live viewings and catch-up streams were combined, so it's no surprise that it has been renewed for season three.
What can we expect from the next instalment?
Here's everything you need to know.
Manifest NBC season 3 cast
After initially looking like he had met his Death Date, Zeke Landon (Matt Long) was resurrected at the end of season two, which means anything is possible in the world of Manifest.
As for the Major (Elizabeth Marvel), she was killed by Saanvi Bahl (Parveen Kaur), so that's the end of that.
Other major players include:
Melissa Roxburgh as Michaela Stone
Josh Dallas as Ben Stone
Athena Karkanis as Grace Stone
JR Ramirez as Jared Vasquez
Luna Blaise as Olive Stone
Jack Messina as Cal Stone
The Americans star Holly Taylor has been cast as Angelina, a passenger on Flight 828 who hasn't yet popped up on Ben's radar.
She will play an "integral part in the lives of the Stone family this season", according to Deadline.
In a video that creator Jeff Rake posted on Twitter to celebrate 828 Day, he also revealed that a long-lost character will "make a shocking reappearance", and someone from Grace's side of the family is going to rock up and cause issues.
Manifest Season 3 Release Date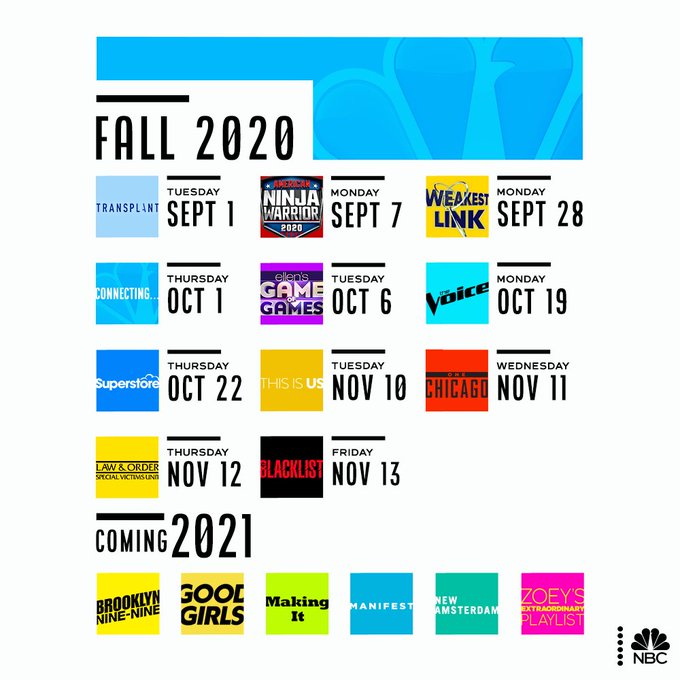 'Manifest' season 2 premiered on January 6, 2020, on NBC. It then wrapped up with its 13th episode on April 6, 2020. Over its second season, 'Manifest' "averaged a 1.5 rating among adults 18-49 and 7.7 million viewers after seven days of delayed viewing" — Variety.
The numbers were good and hence, on June 15, 2020, NBC confirmed that the show has been renewed for its third edition. Although an exact release date is yet to be revealed, we do know that 'Manifest' season 3 will premiere sometime in early 2021. You can check out the announcement below:
Manifest Season 3 Spoilers
The 3rd season is set three months after the events of the 2nd season's finale. Ben and Saanvi concentrate on unraveling more information about the airplane tailfin which is discovered and tracked to be a part of Flight 828 that had been lying at the bottom of the ocean this whole time.
Another storyline might explore Jared's complicated and new romantic entanglement, as well as, Michaela and Zeke's encounter with a third party. Additional plot arcs include exploring the morally corrupted nature of some of the passengers from the plane.
Speaking to Entertainment Weekly, creator Jeff Rake discussed the psychological effects on Saanvi, following Major's murder. "We have her going forward with the real-world turmoil of having committed a terrible, terrible crime and that raises all sorts of real-world questions.
Will Vance help her try to cover this up? Will he be able to help her cover this up even if he wants to?
Will any of the cops that we know and love be involved in that? Could Saanvi get away with murder? That's half the equation that's going to play out throughout season 3 in a very suspenseful, compelling way."
Manifest Season 3 Sneak Peak
View this post on Instagram
3 Major Questions Manifest Season 3 needs to Answer
What does that tail fin discovery mean?

As we know, Flight 828 landed five years after it'd taken off in Jamaica. Then the plane exploded. But at the end of the Season 2 finale, men pulled the tail fin of the plane out of the water. How is that possible? And assuming it is actually part of the original plane, what does that mean about who — or what?! — returned at the beginning of the series?
How will Saanvi cope with killing the Major?
As a doctor, Saanvi is supposed to "do no harm." But in trying to save a life (Zeke's), she accidentally killed the Major. (She'd been attempting to force her to give up the cure she was so sure the Major's people were working on.)
Sure, there are the legal ramifications to consider — someone is going to be looking for the Major and into her death if a body is discovered — but how will Saanvi handle her recent actions psychologically? After all, there aren't many people she can talk to, and we saw what happened last time she went to see a therapist.
What happened to Jace, Pete, and Kory?
The last time they were seen, they were in the frozen lake. However, their bodies were never found, which means they live to continue to be thorns in the Stones' sides.
While Pete hesitated when it came to hurting Cal, Jace did not — and he's holding a grudge against Michaela. Plus, let's not forget his conversation with her when she arrested him; he seemed to know more than meets the eye.