Donald Trump Accusing China For The Deathly Coronavirus
China Virus?
Here goes Trump again with his accusation of China being utterly responsible for spreading the deathly virus.
He referred to it as the Plague from China which has apparently infected every human on its way.
Of course, this isn't the first time Trump has blamed China for the perpetual disaster.
He had said earlier too of how loose and slow the Chinese authorities have been in reporting the cause and their first case.
More so, this might just be a deliberate act in order to take control of the world. You never know. Trump does, for sure.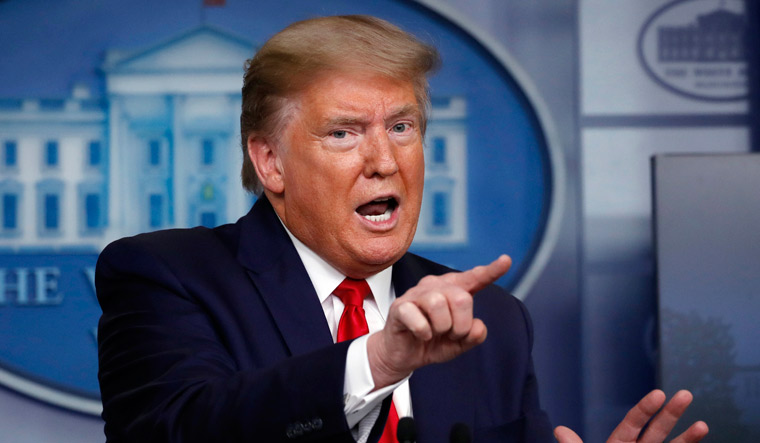 The Entire Reporter Drama
For example, this one time he lashed at an Asian- American reporter when she asked him about his administration.
She had been brazen enough to ask him why was this entire thing related to how better and strengthy Americans were?
Whereas in reality, there were hundreds of thousands of people who were suffering day and night.
Trump was infuriated and had been extremely lowly to shout at the reporter and say "Go, ask China. Not me!"
This had again raised questions regarding the behaviour of the current President and how ignorant he is of those who are truly American but distinguishable because of their mixed race.
If anything, Trump has always been a racist leader who looks down upon women in general.
Also Read: Charlize Theron And Tom Hardy Talk About Mad Max: Fury Road
Ways of Trump
He has been thoroughly criticized in the past for calling Coronavirus, the 'Chinese Virus'.
All of this because Coronavirus was reported to have emerged in Wuhan, at a wildlife marketplace.
Globally, around 3 lakh deaths have been reported, with the US reporting more than 83,000 deaths.
Around about 1.3 million people have been affected in the States alone and this is a staggering amount!