Coronavirus In South Africa: President Ramaphosa Says Outbreak Will Get Worse
South Africa President, Ramaphosa Says Outbreak Will Get Worse in the country. He said so while announcing to ease down the lockdown in the country. Read ahead to know more. Also, find out the status of the coronavirus in the country.
Coronavirus Status In South Africa
According to Reuters, there are 22,583 coronavirus cases in the country. 10,104 people have recovered from the virus. However, 429 people have died in the country due to coronavirus.
Ramaphosa said that a third of the country's more than 22,000 cases had been recorded in the last week. Despite such a number, the president said that the current lockdown cannot be sustained indefinitely.
According to the BBC, the president will uplift more lockdown restrictions from 1st June 2020 onwards. The public is also putting the government under pressure to uplift the lockdown.
However, the government will uplift lockdown slowly and partially. They will lift complete lockdown from green zones. Moreover, the areas having the coronavirus history will be first monitored.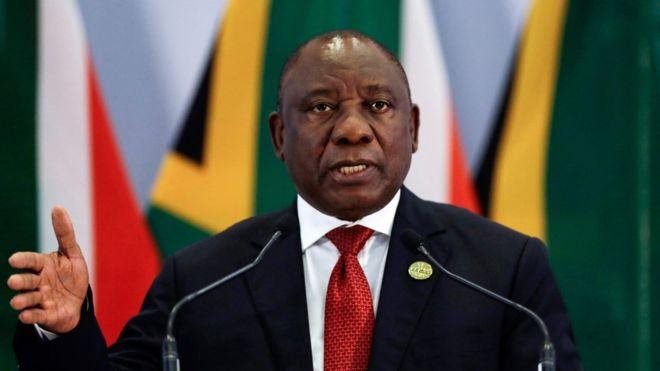 How Will The Lockdown Measures Ease?
An overnight curfew will no longer be in place. Furthermore, businesses will be allowed to re-open. Also, schools will begin again shortly. The controversial ban on alcohol will end with limited sales allowed for home consumption only.
Moreover, the President has been under pressure to restart the economy. However, he has warned the citizens that the worst is still ahead. The President said we should expect the coronavirus cases to rise in the country.
Also Read: Trump Warns WHO
Trump Junior Repeats Father's Conviction
What's happening at the Mponeng mine?
It is the deepest gold mine in the world. The mine reported 164 coronavirus cases. Moreover, the mine operations are stopped. However, none of the workers tested positive showed any symptoms of the virus. The mine will reopen shortly.
The medical staff is testing the mine workers.