The largest city in Brazil is on the verge of seeing its medical system collapsing. Furthermore, Bruno Covas, Mayor of Sao Paulo said that the COVID-19 emergency cases are increasing. Read ahead to know more. Also, find out the coronavirus status in Brazil.
Coronavirus Status In Brazil
According to John Hopkins University, Brazil has become the sixth-worst fatality country in the world due to the coronavirus. Brazil has 241,000 confirmed COVID-19 cases to date.94,122 people have recovered.
However, 16,118 people have died in the country. Moreover, Sao Paulo is the worst affected country. According to the World Health Organisation, the city has reported 3000 plus deaths.
Moreover, the city's healthcare system is failing. There will be a shortage of beds after the next two weeks. The Sao Paulo authorities are trying to get it all under control. Moreover, the city's public hospitals have reached 90% capacity.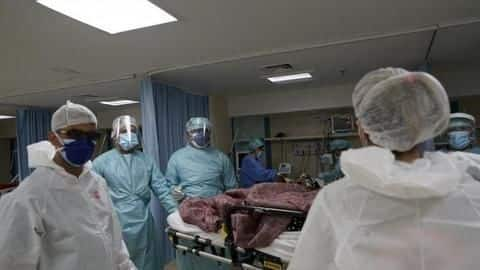 Sao Paulo Mayor's Concern
Bruno Covas, the Mayor of Sao Paulo is in talks with the state governor. Furthermore, they are planning to implement strict lockdown in the city. This will slow down the emerging cases.
As a result, hospitals will have enough time to be prepared for the next virus wave. Moreover, the governor controls the Sao Paulo police. Therefore his support will help the city of 12 million people.
The city cannot risk the failure of its hospitals. It will cause massive state of panic in the country. As a result, people might start to protest.
Also Read: Trump Threatening Of China
Obama Scrutinizes Trump Over COVID-19 Response
President Bolsonaro's Response
President Bolsonaro believes distancing will affect the economy adversely. Moreover, he refuses to support the lockdown measures. He continues to call COVID-19 the little flu. He believes lockdown will bring hunger and unemployment.
Many are criticizing his response. Moreover, we may see him change his outlook towards the virus in the light of public criticism he sought to receive.