Coronavirus: Brazil Records Third-Highest COVID-19 Infection Level
Brazil recorded the third-highest coronavirus infection level to date. Moreover, the United States and Russia remain the first two. Read ahead to know more. Also, find out the status of coronavirus cases in Brazil.
Coronavirus Status In Brazil
According to Reuters, Brazil has 257,000 positive coronavirus cases to date. 100,000 people have recovered. However, 16,895 people have died. The death toll is rising. Moreover, Sao Paulo has become the worst affected city in Brazil.
The city has a 12 million population. Sao Paulo alone reported 3000 plus deaths. Their public hospitals are running out of beds for patients. Moreover, the healthcare system in the city is on the verge of breaking. The Brazil Health Ministry is working on controlling the situation in the city.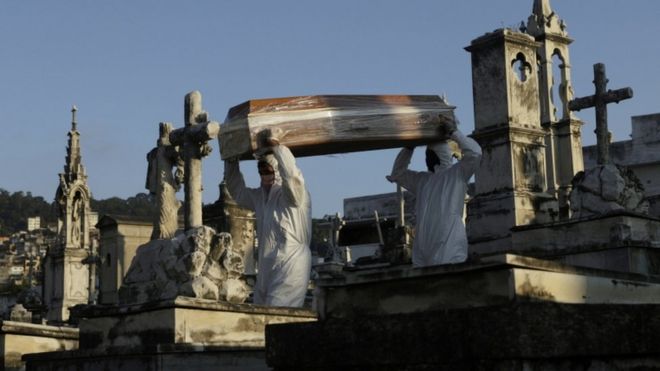 How Bad Is The Situation?
Brazil has more than a quarter of a million confirmed cases. The country has reported more than 16,000 COVID-19 deaths to date. Moreover, it has become the sixth worst-hit country in the world.
Sao Paulo is the major focus right now. People are ignoring social distancing. Moreover, the number of cases is rising every day in the city of 12 million. Moreover, we do not see any coordination from the people.
Despite the increase in COVID-19 cases, people are still moving out of the house. The government in the city is having a tough time implementing one concrete decision to bring things under control in the city.
Also Read: Disney Not Giving Up On New Mutant
Trump Calls Obama An Incompetent President
President Bolsonaro's View
President, Bolsonaro does not seem to be much concerned about the virus. Moreover, he claims it to be an ordinary flu. He thinks lockdown is unnecessary. Moreover, it will only slow down the economy and cause unemployment in the country.
He is aware of the increasing cases. But still, he wishes to continue running the economy. He added that if you were an athlete, you wouldn't be afraid of the virus. However, the truth is, you are a human being and prone to this virus as much as others are.