Big Shot: Starring John Stamos, Disney Throws Three Pointer
When I first watched the trailer for Big Shot, I wasn't able to believe that this is supposed to be a TV show. Everything feels as if it is taken straight off of one of Disney's movies. The art direction, background music, the acting, and the sheer fun-ness of all of it. It all just screams Disney when you first watch the trailer. From the spoilt girls of Westbrook School to the very Luke Skywalker-ish nature of the main character Marvyn Korn, played by the legendary Hollywood actor John Stamos, it all just screams Disney production. Now don't get me wrong, I am saying that in the most lovable way possible. It's all very Disney-like but in a very good way. It really adds to the show and gives it a certain character, that kids and adults both would love.
Also… The title? Fitting as hell. The sheer wordplay there is worth everything. While it means that this might just be the big shot for the girls at Westbrook, it also draws attention to the Mr. Big Shot mentality of the head coach Marvyn Korn. It is simplicity at its best; being the ultimate sophistication.
Also Read: We Are the Wave Season 2 Release Date, Plot, Cast and More
Big Shot: The Premise
The trailer for the show begins with Marvyn Korn getting fired from the team that he is originally managing in the series. That is, he gets fired from the men's basketball team of the University of Wisconsin. He is initially shown as the head coach for the team. But one fateful day, in the heat of the moment, he hurled a chair during a game that hit the referee. Post which, he is shown in his agent's office talking about his future prospects. He wonders whether he might have to work for a lower tier team after this. His dreams are soon shattered as his agent tells him that won't be possible. Instead, what he does is get a job at a girls' high school as a head coach for the basketball team. The girls at Westbrook School for Girls are not what he's used to training, and it shows.
He is immediately shown in deep distress as he realizes how much different this is from what he is used to. We also get a glimpse of his ego shattering as we see our angry coach come to terms with the fact that he's a nobody now. The trailer shows him getting into an argument with one of the girls right off the bat. She's chewing gum, and coach hot head would have none of it. To which she simply responds, "Here at Westbrook, we don't respond to my way or the highway." This is the final blow to the coach's fragile ego as he realizes what he's truly gotten himself into.
Also Check out our Full Review of Miraculous: Tales of Ladybug & Cat Noir
The Review
Please note: This section might contain spoilers to the show. So if that's a "no go" for you, you should probably skip over this part.
When one hears the premise of the show, they may think that it's just like any other sports drama before it, and we would say that this thought process is justified to some extent. The premise for the show is quite derivative in the way it unfolds, as one might expect from Disney. But it is this very premise that makes for a show that is satisfying and fulfills one's appetite for drama.
As we also highlighted in our review for "Who Killed Sara?" (You can catch the review here), Big Shot takes its time with the small things in life. It manages to keep everything well balanced and interesting throughout its narrative. It takes it sweet time, going through the everyday things in Marvyn's life. From the drills he conducts for the girls, to work that is off the basketball courts, the show never forgets to show the off-screen efforts players make to get to the top of their game. And that, in my opinion, is something wonderful to be given its due respect.
The show takes us through Marvyn's journey as he gets fired as the head coach of a top basketball team. After which he has to take up the job at what he deems a lowly high school team. The journey from Hero to Zero and back is one worth watching, as Marvyn realizes he has his own lot to learn, as he teaches the girls what he knows, and they teach him what he doesn't know about himself.
You might be interested in: A Mystery Thriller Perdida Netflix Release
What Makes Big Shot Special
You might be thinking to yourself, well that is all good and dandy, but what is it that makes this show so special? So here is the answer.
Within the past year, we have seen a variety of different sports-centric shows being released over a variety of OTT platforms, such as Beartown on HBO, which is mainly concerned with Hockey, or Ted Lasso, which won many awards for its football centered narrative. It seems like it's on-season for sports-centric shows right now.
But what none of these shows haven't been able to tackle is one major social issue. That is, women in sports. And Big Shot manages to score brownie points here for this exact reason. In a time when women's place in sports is the discussion of the town, Big Shot effectively manages to give it a life of its own. It shows the human faces behind the sport and the game for what it is from the perspective of women. It manages to bring about an emotional intensity none of these other shows have been able to bring to the table. And that, in our opinion, is a big winner for Big Shot right there.
Are you excited About the New Tamil movie release of Vijay: MASTER? Check out our article here.
The Cast
When we talk about the cast for Big Shot, we simply cannot go without mentioning John Stamos. In a very John Stamos manner, he has managed to give a very fleshed out and mature performance here. It simply cannot be understated how his impeccable performance as the angry old man Marvyn has done wonders for the show. He manages to mold himself to the character and bring about a level of immersive-ness that one simply isn't used to. I couldn't help but start feeling as if I actually knew Marvyn; his performance is just that good.
Supporting Cast
Also, in a very non-Disney move, the show creators have chosen a cast that actually looks like the people they are supposed to resemble. No adults resembling teens or stuff like that. They have actually chosen a cast that is very fitting for its role this time around. The student cast has acted phenomenally and it brings a certain level of grace to the show. Nell Verlaque is one such outstanding actress, as she is shown getting into an argument with the coach in the trailer. She is the captain of the basketball team at Westbrook. She is shown as a rebellious teenager who is under immense pressure from her family to perform at "UCLA" levels, as she puts it.
Another outstanding actress on board is Tiana Le. As Destiny, she is shown getting into an emotional stand-off with the coach after he tells her to lose weight. Calling him a bully and calling him out on his crappy behavior, Tiana Le brings a certain depth to the character and fulfills her role wonderfully. Her performance is full of vigor and emotionality, which we just loved.
Other notable top performers are Yvette Nicole Brown, Sophia Mitri Schloss, and Jessalyn Gilsig.
Big Shot: Our Verdict
While Big Shot may seem like every other sports dramedy to ever exist on the face of the Earth, it manages to separate itself from the competition. With the way it portrays the human side of the game. And also by bringing a female perspective to the whole sports series. It does have its shortcomings, like taking itself a bit too lightly. Or the fact that it can feel too easy-going in moments where you expect some intensity. For example, like when the players are actually on the field. Regardless of these flaws though, it manages to come across as a show worth watching. It gets our thumbs-up, and we would actually recommend you to watch it as soon as you can.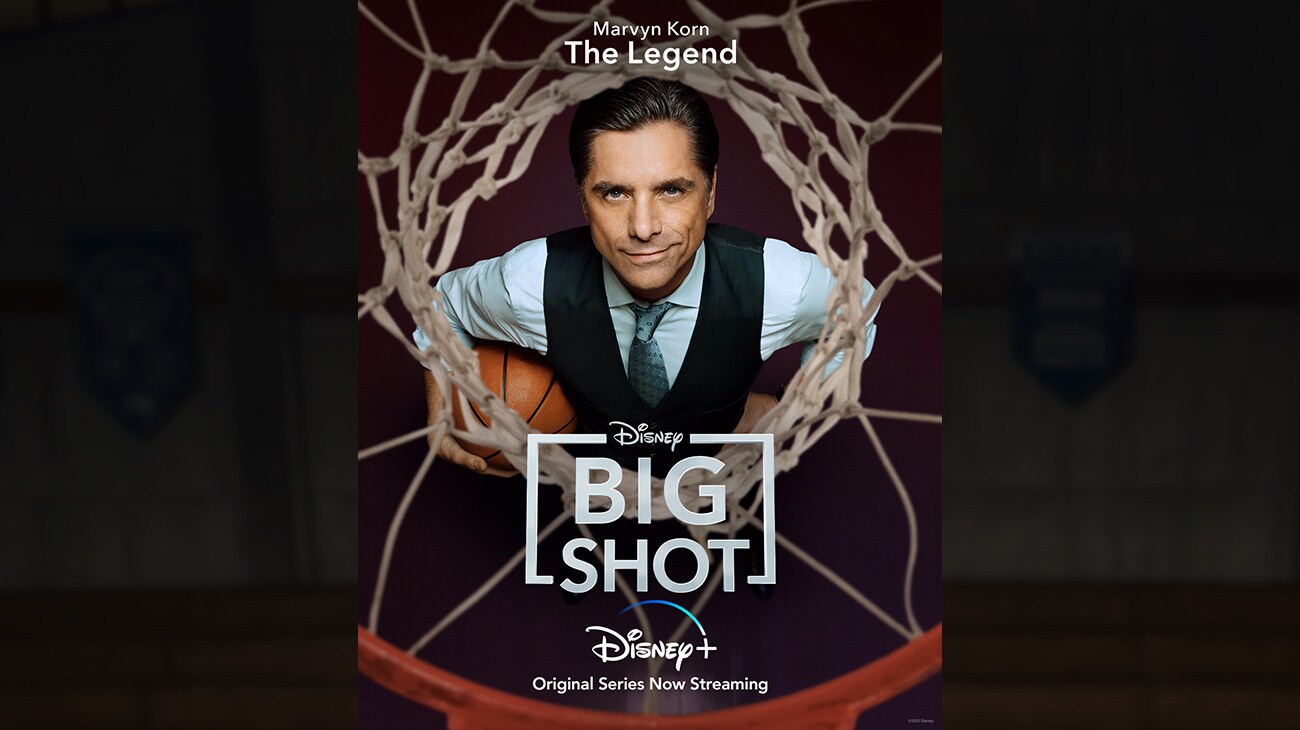 Big Shot is now streaming on Disney+, with episode 6 of the series dropping on May 21st, 2021. Be sure to catch it as soon as you can. Alternatively, if you're streaming from India, you can catch the show on Hotstar.
You may also check out this cool site: 123Movies: Download your Favourite Movies on 123Movies
What did you think about the show? Do you agree with our views? Or do you have a different opinion? How did you like the cast of the show? Let us know in the comment section down below.