Ahsoka Tano Show Reportedly In Development For Disney Plus
Ahsoka Tano has become one of the most beloved Star Wars characters, despite not even having made a single live-action appearance. That's all set to change, however. Ahsoka will make an appearance in The Mandalorian's second season with Rosario Dawson set to play her. There are also reports that the character will also appear in the Obi-Wan miniseries on Disney Plus. But perhaps the most interesting bit of news is that there may be a live-action spinoff with Ahsoka in as the lead. This news comes courtesy of DanielRPK and Fandomwire.
Originally introduced in 2008 in the Clone Wars film, initial reception to the character wasn't positive. As Anakin Skywalker's padawan, Ahsoka was deemed annoying by viewers. But with the Clone Wars television series, which followed the film, the character was fleshed out more. Since then, the character has become a fan-favourite. So far, she has appeared in the Clone Wars along with Star Wars: Rebels.
Also Read: John Boyega Shares Rise Of Skywalker's Script Pages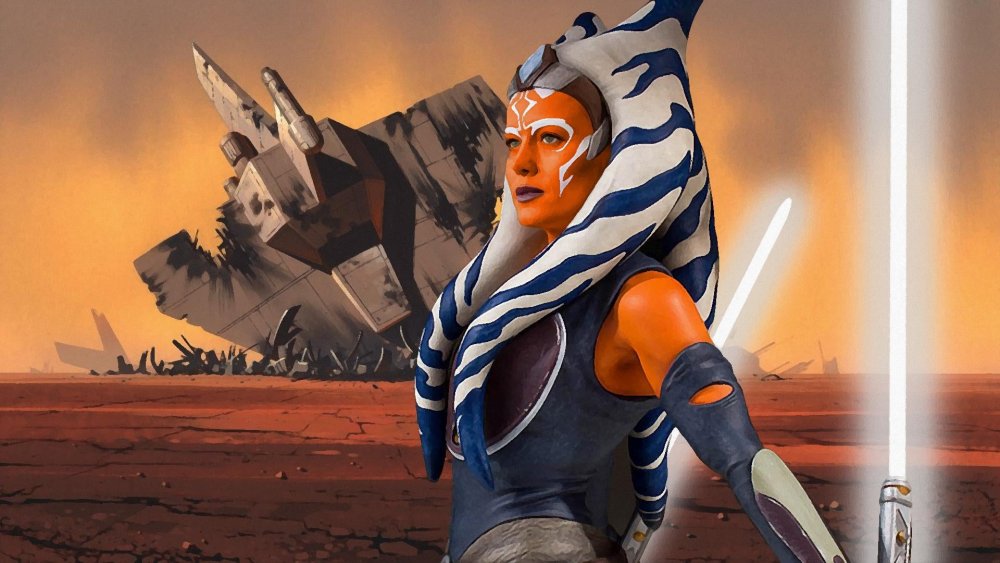 What Will The Show Be About?
It's certainly odd that Lucasfilm hasn't yet commented on the matter yet. But perhaps, they're just waiting for the opportune moment to reveal what is to be done.
The last we saw of Ahsoka chronologically was after the destruction of the Galactic Empire. She teamed up with Sabine Wren to venture into the Unknown Regions in search of finding Ezra.
Despite her origin being fully fleshed out in canon, there is so much that can be done with Ahsoka. And it's a real chance that the Mandalorian's second season will be used as a starting point to introduce the character. After all, it makes sense that Lucasfilm would want to capitalize on Ahsoka's popularity.
Think of it this being Lucasfilm's attempt at winning back the goodwill of fans after the diminishing returns of the sequel trilogy. In any case, I can't wait to see what Dave Filoni has in store for us.